Education Trends
Building Community at Edutopia: New Tools Coming Soon!
August 19, 2013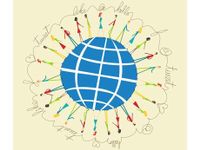 Photo credit: Veer
"To improve is to change; to be perfect is to change often." - Winston Churchill
Most folks who know me know that I'm fond of quotes, but this one by Churchill is particularly apt right now. I'm both starting a new role here at Edutopia as the Online Community Manager, and helping to facilitate some substantive changes to the way the community interacts on the site.
Rewind a few years. In 2009, Edutopia rolled out its first iteration of community on the site and within the social spaces of Facebook, Twitter and others. The response was phenomenal, especially on social media -- so much so that we decided to focus our resources on building a vibrant, helpful Edutopia community within those social spaces.
Now we want to bring that same dynamic to Edutopia proper. We need to do that in order to better materialize our vision for a platform where students and parents, teachers and administrators, policy makers and the people they serve are all empowered to change education for the better.
This changing of education for the better is going to require all of us working together, building a better and stronger on-site community where we inspire, support, guide and share with each other. And we don't want to lose what we've built in social. We'll build on it and create better linkages instead.
But to do all this, we'll need better tools. That's where the changes to the site come in.
Tools and Timing
First, we're going to upgrade the site's backend. For you techies out there, we're moving from Drupal 6 to 7, which will give us a lot more flexibility in how we structure our tools.
Second, we've taken your feedback over the years and supplemented it with interviews and other community input opportunities in order to design a second iteration of community tools.
This is where it gets exciting and where we can't wait to show off the hard work done by our creative, development and community teams. In fact, here you go -- a mock-up from back in July:
As you can see, we'll have multiple ways for organizing all the great discussions that happen on Edutopia with the aim of helping you find what you want easily and quickly. Looking for the most active topics? The trending view is your friend. Interested in just one topic? There will also be a topic view with an A-Z list.
Please keep in mind that the page in this image is a little stale and that the area it represents is still very much a work in progress, but it does point to the direction we're going.
Now, the timing: we hope to release these improvements later this year. Over the next two months, you'll see additional posts from me talking in more depth about specific changes. I'll also ask for volunteers to help test the tools and/or to provide additional feedback.
Once the new community tools are released, then we go back to drawing board and look at other ways we can improve community building at Edutopia, because none of us are big believers in perfection. Working to continually improve what we do -- that we can buy into. After all, the work we're doing -- that all of us are doing to improve education -- is worth the effort.
So stay tuned, and if you have any questions, please feel free to leave a comment.
For updates on this and other happenings at Edutopia, sign up for our free weekly E-Newseltter.