Literacy
22 YA Novels to Help Students Process the Pandemic (or Forget It for a Bit)
A former school librarian shares recent young adult novels to boost kids' resilience or give them some laughs. A few dystopian picks may provide a new perspective on the current situation.
April 10, 2020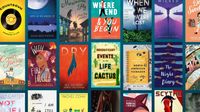 Teachers often select books for their preteen and teen students that provide windows and mirrors, ways for students to learn about others or see themselves. In this unprecedented time when students wrestle with the abrupt changes in routine caused by the coronavirus pandemic, literature is an even more important tool for contextualizing current events and allowing students to better understand their experiences.
As a former school librarian and past president of the American Association of School Librarians, I have read thousands of books, including more than 600 young adult books in the last three years alone. These are my best suggestions for middle and high school readers in four categories: developing resilience and adaptability, responding to crisis, finding laughter and fun, and exploring dystopias.
Developing Resilience and Adaptability
This strange and difficult time requires adjusting to living in extraordinary ways that demand resilience and adaptability. Students are being asked to adjust to new ways of life, and reading about young people who have shown flexibility in adversity can help them see their own situation in new ways.
Insignificant Events in the Life of a Cactus
The protagonist of Dusty Bowling's novel, Aven, is a 13-year-old who was born with no arms. When her adoptive father accepts a position as manager of a run-down theme park, Aven struggles with the transition but makes a friend in Conner, a boy with Tourette's. The two explore the mystery of the missing theme park owner and discover a shocking secret. With her parents' support, Aven becomes a confident young woman—showing readers that persistence in the face of adversity is possible. (Suggested for grades 5-8; 262 pages)
The Remarkable Journey of Coyote Sunrise
In Dan Gemeinhart's novel, Coyote and her father meander around the country on a school bus after the tragic automobile wreck that killed her mom and two sisters. When Coyote's grandmother tells her that her old community park is being demolished, Coyote knows she needs to return to recover a memory box that she and her sisters had buried there. She devises a plan to overcome her father's objections to returning. (Suggested for grades 5-8; 344 pages)
Countdown
In the first book of Deborah Wiles' Sixties Trilogy, Franny is an 11-year-old girl growing up in Arlington, Virginia, in 1962. With the country under threat of a nuclear attack from Russia, children are taught to duck and cover and people build bomb shelters in their backyards. Confused and scared, Franny has to find the courage to get through this terrifying time. (Suggested for grades 5-8; 377 pages)
The Night Diary
Set in 1947 India, Veera Hiranandani's book traces the journey of 12-year-old twins Nisha and Amil, who live with their father, their grandmother, and a housekeeper named Kazi. The family is Hindu, Kazi a Muslim. At the end of British rule, the family lives in what will become Pakistan and must get to India, but Kazi can't go with them. They make a grueling walk to safety, almost losing their lives. Winner of the 2019 Newbery Award, the story of perseverance is based on true events of which many students may have no knowledge. (Suggested for grades 5-8; 267 pages)
With the Fire on High
Emoni is a 17-year-old mother in Philadelphia who lives with her grandmother and her 2-year-old daughter in this book by Elizabeth Acevedo. Her mother is dead, and her dad lives in Puerto Rico. She struggles with work, raising a child, and schoolwork. When she registers for the culinary arts class at school, she and the head chef bump heads at first, but he becomes her advocate. The book includes recipes—a perfect supplement for this at-home period. (Suggested for grades 9-12; 389 pages)
Responding to a Crisis
Young adult literature is replete with characters responding to crises. Many teens relate to protagonists' emotional response to difficult situations. As students face uncertainty in their school and home life, books can help them find strength they never knew they had. The following books have teens who encounter and conquer exceptional events.
Terror at Bottle Creek
Cort lives on a houseboat with his dad on the Gulf Coast in this novel by Key Watt. In preparation for a hurricane, his dad secures the boat and leaves to check on his mom, who lives on land. Cort stays behind with the two daughters of the marina owner. When the hurricane hits, Cort's dog falls into the water. As the kids struggle to save him, the boat breaks away. The next chapters are truly terrifying. Can Cort save the girls and himself? (Suggested for grades 5-8; 213 pages)
The Breadwinner
In this book by Deborah Ellis, Parvana is an 11-year-old girl growing up under Taliban rule in Afghanistan. After her father's arrest, her mother and sisters depend on her to keep the family going. It is against the law for girls to go out in public without a male companion, but Parvana, who is small and can disguise herself as a boy, goes out alone, putting herself in danger to save her family. (Suggested for grades 5-8; 171 pages)
Not If I Save You First
Maddie's dad is the head of the president's security team, and her best friend is Logan, the president's son. Her dad is shot in a kidnapping attempt, and they relocate to Alaska. Six years later, when Logan visits Alaska, the bad guys return and kidnap him, and Maddie has to save him. There are lots of funny lines, a little romance, and great action in this book by Ally Carter. (Suggested for grades 9-12; 304 pages)
I Am Still Alive
When her mother is killed in a car crash, Jess has to go live with her father, whom she hasn't seen in years. He lives in a cabin with no modern conveniences in the Canadian wilderness. When he is murdered and the cabin is burned down, Jess has to figure out how to survive—and how to avenge her father's death. In this fast-paced narrative by Kate Alice Marshall, Jess overcomes many obstacles, including isolation and despair. (Suggested for grades 9-12; 336 pages)
When We Were Lost
A group of high school students survives a plane crash in a jungle, but they don't know where they are. One student, a loner named Tom, doesn't see himself as a leader, though it is clear to a reader that he has leadership qualities long before he recognizes it. Kevin Wignall's novel depicts dangers of the jungle that include snakes, jaguars, caimans, and cocaine dealers. Tom puts himself at risk again and again to save people who become his friends. An excellent book for reluctant readers who like action. (Suggested for grades 9-12; 306 pages)
Finding Laughter and Fun
Even in the midst of a global pandemic, students need light-hearted reading to escape reality for a while. Laughter relieves stress and reminds preteens and teens they are not alone.
Dear Sweet Pea
Patricia—known as Sweet Pea—is finishing seventh grade in a bit of a turmoil in this novel by Julie Murphy. Her parents are getting a divorce, and her father rents the house two doors down. When Miss Flora Mae, the local advice columnist, asks Sweet Pea to check her mail when she has to go out of town, Sweet Pea decides to answer a few of the letters. One is from Sweet Pea's former best friend and another is from her current best friend—what will happen to their friendships if Sweet Pea gives them advice? (Suggested for grades 5-8; 273 pages)
Unbeatable Squirrel Girl: Squirrel Meets World
In this book by Shannon and Dean Hale, Doreen and her family have moved to New Jersey from California, and she is having a hard time in her new school. Eighth-grader Doreen is no ordinary girl: She has a tail and the abilities of a squirrel. When her tail slips out and she defeats some bullies, the legend of Squirrel Girl is born. Superhero fans will recognize Squirrel Girl from Marvel Comics. The inside jokes and the comments made by Doreen in the footnotes make this a delightful read. (Suggested for grades 5-8; 323 pages)
The Size of the Truth
Alternating chapters of this book by Andrew Smith are narrated by 4-year-old Sam and 11-year-old Sam. Young Sam falls in a well and spends three days there with a talking armadillo. Preteen Sam skips a grade and finds middle school overwhelming. James, who was responsible for Sam's fall into the well, is middle school Sam's locker neighbor. Sam is pretty sure James is going to kill him, but little by little, he realizes that things are not as they seem. The boys bond in a humorous story of friendship and understanding. (Suggested for grades 5-8; 266 pages)
Kill All Happies
Vic is hosting a secret graduation party, but readers quickly realize things are going to be crazy. If things can go wrong, they do—in humorous ways. A love story weaves throughout. Fans of Rachel Cohn's other books—Nick and Norah's Infinite Playlist, Eli, and Naomi's No Kiss List—will not be shocked at the graphic language, underage drinking, or sexual situations. (Suggested for grades 9-12; 279 pages)
Where I End and You Begin
In 2017, the city where the solar eclipse lasted longest was Carbondale, Illinois. During the eclipse, two high school students, Ezra and Wynonna, switch bodies. This hilarious book by Preston Norton has hard-shelled Wynonna finding out what it's like to be kind like Ezra, who finds out what it's like to be a lonely girl with no parents. (Suggested for grades 9-12; 419 pages)
The Field Guide to the North American Teenager
Ben Philippe's protagonist, Norris, is a Haitian-Canadian who moves with his mom from Montreal to Texas. Norris keeps a journal, patterning his entries after field guides, categorizing the kids at Anderson High by type. Norris falls for a girl named Aarti, but embarrassment strikes when his field guide is shared and his peers read his witty comments. (Suggested for grades 9-12; 372 pages)
Exploring Dystopian Tales
Dystopian novels have been popular for years, but their fame soared after the hit Hunger Games series. While this topic may not appeal to all students, some will enjoy reading about situations that make our current one feel a little less desperate.
Maximillian Fly
When a catastrophe threatens the human race, scientists realize that cockroaches can survive anything, so they develop a way to add roach DNA to humans. The experiment backfires, and some humans have roach babies—Max is one of them. One night, he saves two wingless roaches—regular humans—who are running from the authorities. There is much action as Max works to save the two, but the underlying theme of this book by Angie Sage is deeper: fighting discrimination and not judging people—or cockroaches—by their appearance. (Suggested for grades 5-8; 370 pages)
Life as We Knew It
When a meteor hits the moon and knocks it off its axis, catastrophic natural events begin to happen in this book by Susan Pfeffer. Miranda and her mom and brothers have to figure out how to survive. Staples of everyday life, like stores filled with supplies, vanish. Miranda's mother is a courageous taskmaster—characteristics that help her family survive. If young readers enjoy this book, there are several sequels. (Suggested for grades 9-12; 337 pages)
Dread Nation
This book by Justina Ireland rewrites history: The Civil War ended because North and South had to band together to fight another enemy—zombies. Jane and Katherine are two biracial girls at school. Jane wants to go back to Kentucky to see her mother, while Katherine wants to be in the world of the rich. Their plans change when they stumble onto an evil plot and travel to a town that is billed as a utopia but is actually a slave camp. Using Katherine's ability to pass as white, the girls manage to escape. This entertaining book weaves in historical facts. (Suggested for grades 9-12; 464 pages)
Scythe
A disturbing, wonderful book by Neal Shusterman, Scythe traces the lives of Citra and Rowan, who are being trained to glean—kill—people because otherwise resources will run out in a world where death by natural causes has been eliminated. Their instructor recognizes their humanity—a contrast to less ethical scythes, who are serial killers. Citra and Rowan navigate an impossible situation, and their terrifying story continues in two more books. (Suggested for grades 9-12; 433 pages)
Dry
This terrifying book by father and son authors Neal and Jarrod Schusterman takes place in Southern California, where the severe drought has reached its peak. Alyssa, her brother, and their neighbor embark on a journey to find her parents, who left to search for water. Things go horribly wrong, and their trip is fraught with one disastrous incident after another. (Suggested for grades 9-12; 400 pages)
How We Became Wicked
When the world is struck by an insect-borne plague, only three types of survivors remain: The true are uninfected, the vexed are immune, and the wicked, who are infected, are killers. An experiment gone wrong leaves only two teenagers, Hank and Astrid, in a domed city. Hank is true, and Astrid is vexed. Another vexed teen, Natalie, lives on an island with her mother and baby sister and her wicked grandfather. The two stories, told in alternating chapters in this book by Alex Yates, reveal a shocking relationship between the two girls. (Suggested for grades 9-12; 361 pages)